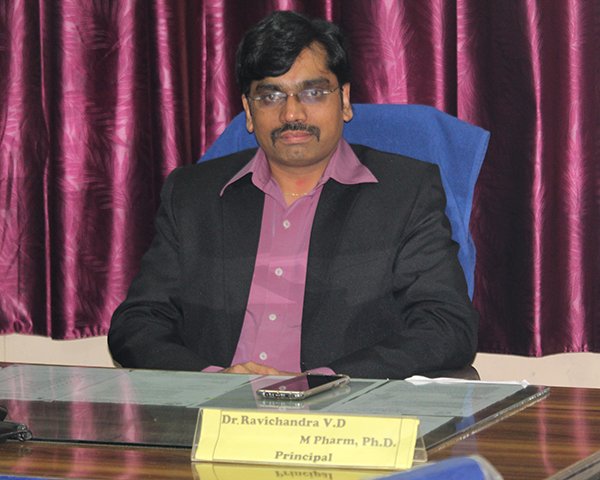 Dr. Ravichandra V D
Principal
Feels highly privileged to be part of St. John's Pharmacy College & East West Family and I'm journeying in the midst of committed management of ethical values, devoted staff and students, gives a mighty strength to contribute more and more for the welfare of the institution.
The institution has the freedom of having a vigorous, pleasant and wealthy environment in honing and toning the future of many students. Our mission is to mould the students into rational thinkers, skilled workers and spiritually upright individuals with ethical values.
The main spotlight of the Institution is to empower students with pharmaceuticel knowledge, wisdom, and training both at the academic level of pharmacy as well as in highly competitive global market. The infrastructure amenities and state-of-the-art equipments pooled with talented and enthusiastic faculty member contribute to an enjoyable and an easy learning experience.
The holistic approach of the institute stimulates originality among students by inspiring new ideas with different point of views, logical thinking to trigger for true success. Apart from academic activities, the college emphasis on co-curricular, extra-curricular activities, sports, cultural and social- service activities to transform the life of students with all measures.